I'd love to but I'm a mom with a Mom Belly
- So?! Me too! And I think I look pretty fab right there. Proper posing is a wonderful thing!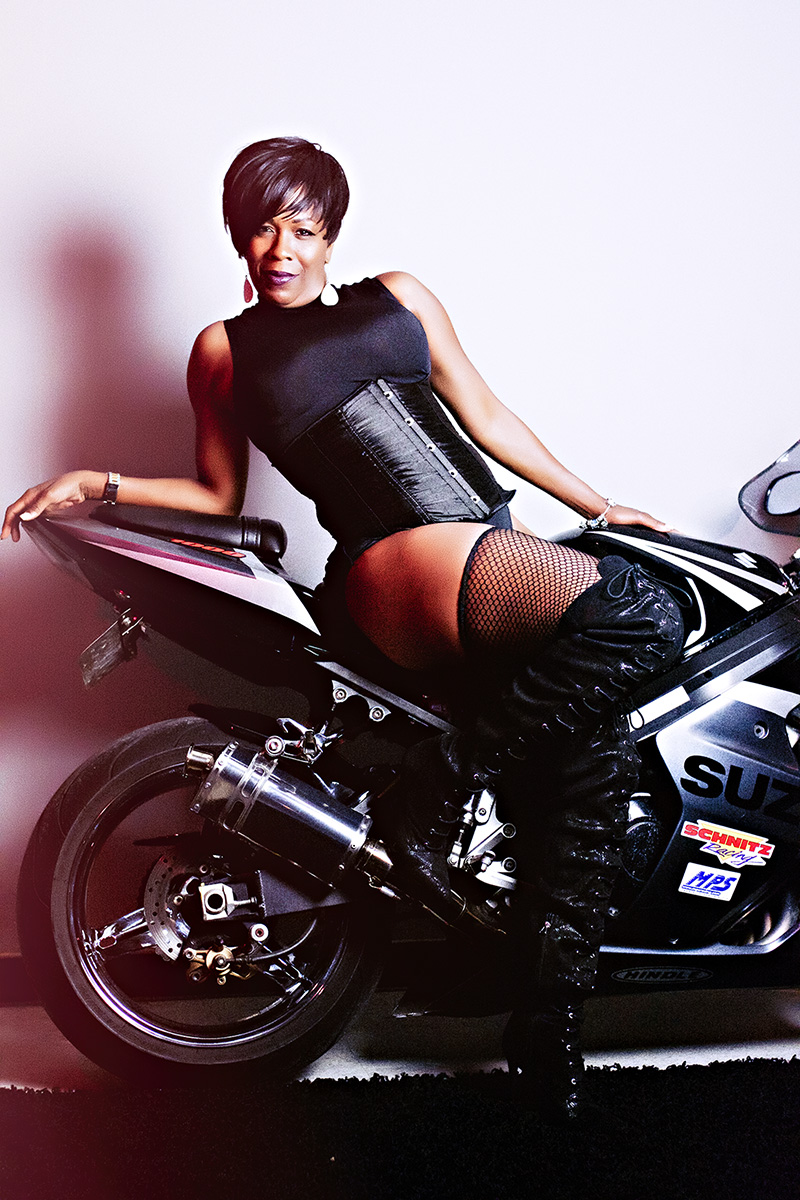 Your images are beautiful, but this is definitely for the younger crowd"
- This was a happy 52nd Birthday present to herself. Yup, that fabulousness happened… psst.. that's my mama!
What is the cost of a session?
- CMB Luxury Sessions start at $500. Collections include a certain number of professionally retouched digital images, professional makeup application, session planning, and In Person Viewing Sessions. Most clients spend an average of $1200-2200 on their shoot and additional artwork
Why would I need a boudoir session?
- EVERY women should have this experience. Its a shiny reminder of the woman who lives beneath the sweatpants. Throw some heels on (or not) and let her out!
I'm a plus size woman, is boudoir still something I should consider?
- HELL YEA! Next question.
How far in advance should I book my session?
- I recommend booking at least 3 weeks in advance to ensure proper preparation.
Can I book on weekends?
- The studio is open Monday-Friday 10am-4pm. Fortunately it gives you an AWESOME excuse to take a day off and pamper yourself!
Will these images be posted online or any social networks?
- NEVER EVER EVER will a clients images be posted unless I receive EXPLICIT consent. I would absolutely love to post the images of all of my beautiful clients but will always leave that decision up to you.
How long will my session last?
- Sessions last for 2 hours.
Where will it be?
- Shoots are done in studio only.
What do I need to bring?
- I recommend that all of my clients bring a black bra, black underwear, along with whatever outfit/lingerie makes them feel beautiful.
Will I be completely nude?
- That is completely up to you! I want you to feel sexy, classy, beautiful and above all COMFORTABLE. Your attire is strictly your decision.
What should I do to prepare for the session?
- Your shoot prep should include clean and/or manicured finger and toe nails, and grooming of any areas that will be visible during the shoot... Unless your going for the au naturale feel.
Who else will have access to these images (i.e. editors, album designers)?
- I am your photographer, your editor, and your album designer. Your images leave my possession when they are ready to be processed at a secure, professional lab. When they're done, the finished product is returned to me for approval and then lovingly wrapped and prepared for its new home.
Should I go tanning before my session?
- In my professional opinion, no. A bad tan can lead to orange photos, tan lines, and excessive (read - costly) retouching.
Should I be waxed before my session?
- I do recommend the removal of unwanted hair before the session at least 2 DAYS before your shoot. Sensitive skin my react and cause red rashes or bumps... And no one wants that in their photos.
How do I go about securing my session?
- When you're ready to book (and you will be) shoot me an email and we'll get this party started.
What happens if you're sick or are unable to shoot the session on the scheduled day?
- Well first, that sucks. However, shoots can be rescheduled up to 48 hrs before your big day. After that, rescheduling will be subject to a $50 fee.
Can my friend come along?
- Definitely. Moral support is always a plus. But I do ask that it is kept to a one friend maximum AND cell phones be kept away during the shoot. However, I have a STRICT no "spouse/partner" rule.
How will I know how to pose?
- Girlfrenne... I'm a master at that shit!
How many outfit changes can I have?
- Outfit changes depend on the collection that you have purchased. More outfits mean more choices when it comes to your Personal Viewing Session
I really don't like "X" about me, can we shoot around it?
- I could give you the spiel about loving every inch of your body and embracing every flaw but I won't. We're human. More importantly we're woman and there will always be things that we find less than stellar about ourselves. With that being said, I strategically pose to minimize your perceived trouble areas.
I don't have any ultra-sexy lingerie, what else could I wear?
- Whatever makes you feel beautiful, gorgeous, or sexy. Its not about the clothes. Its about the woman in them. I do however send out pdf once you book to help guide you in the right direction.
Do you offer professional retouching (e.g. fat reductions, zit removal, stretch mark removal)?
- All images shown at your Personal Viewing Session will be professionally retouched by yours truly. I do a light airbrush that will even out skin tones, blemishes, and stretch marks. I DO NOT do any body morphing. I want your photos to be wholly you. I rely on strategic posing and lighting to enhance and de-enhance (Ha.) the features that you love and the features that you don't love so much.
What do your products look like?
- Our boudoir products include luxurious albums, glam wall art and fine art prints. I personally have a few albums and metal prints of my own. Every product is gorgeous quality, personally curated by me.
What type of payments do you accept?
- I accept cash or credit card.